Orkney Facts

The name Mainland is a corruption of the Old Norse Meginland. Formerly the island was also known as Hrossey meaning "Horse Island". The island is sometimes referred to as "Pomona", a name that stems from a sixteenth century mis-translation by George Buchanan and which has rarely been used locally, although it is retained in the name of the Pomona Inn at Finstown in the parish of Firth.
The mainland is relatively densely populated and is covered with fertile farmland. The bulk of the Mainland is west of Kirkwall and is low-lying, with coastal cliffs to the north and west and two sizeable bodies of freshwater, the lochs of Stenness and Harray. Trout Fishing is a popular hobby in Orkney.
More Orkney Facts

Inter-island ferry services connect all the inhabited islands (including Hoy) to the Orkney Mainland, and are operated by Orkney Ferries, a company owned by Orkney Islands Council.
Timetables and fares can be found at www.orkneyferries.co.uk
Contact Us
If you have any further queries please either write, telephone or send us a message using our email address or the online form below.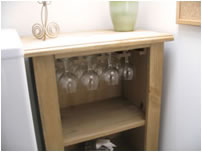 Our contact details are as follows:
Suzan Manson,
Hestia,
Ward Hill Road,
Stromness,
Orkney
KW16 3HS

Tel (UK): (01856) 850 460
Tel (International): 44 1856 850 460

E-mail:
Getting to Orkney
By Air
By Ferry
Getting to Hoy
Orkney Ferries - Foot passenger ferry from Stromness to Moaness, and Car ferry from Houton to Lyness
www.orkneyferries.co.uk