Orkney Facts
Seal spotting is a common hobby in Orkney - with thousands of both species

– common and grey seals. Orkney hosts a sixth of the World population of grey seals.
Seals can be seen on uninhabited islands and rocky skerries and on an evening walk along an Orkney shore, you can sometimes hear their singing - a low haunting moan. Seals are curious - when walking along a shore, they will watch and follow you from the safety of the water. Whistling can sometimes bring them closer.
More Orkney Facts
The climate is remarkably temperate and steady for such a northerly latitude. The average temperature for the year is 8°C, for winter 4°C and for summer 12°C.

The average annual rainfall varies from 850 to 940 mm. Fogs occur during summer and early autumn, and furious gales may be expected four or five times later in the year. Make sure you go to the cliffs with a camera for spectacular photos!
Visitors Comments
'Marie and I enjoyed being the first visitors to this very comfortable and cosy house.
Congratulations to Kevin and Susan for ensuring that no questions required to be asked, and that every home comfort was provided, even down to egg cups.
Thank you for all you local knowledge and perhaps we will manage a trip to Hoy on a future visit.'
Hugh & Marie, Renfrewshire, Scotland
'We had a wonderful week here. Kevin and Suzan made sure we had all we needed to be comfortable, the weather co-operated (SUN!)
Orkney is such an interesting place to visit and the people welcoming, hope to return.'
Gemma Kerr Watson , Canada
'Thanks so much Suzan and Kevin for providing such a comfortable and beautiful house for our holiday in the Orkneys. You have gone the extra mile to ensure guests are very well provided for.
We have greatly enjoyed out time here exploring archaeological treasures and being 'blown away' (literally, not physically!) by the magnificent coastal scenery and birdlife. The Old Man of Hoy was a particular delight.'
All the Best, Joy and David Allen, Brisbane, Australia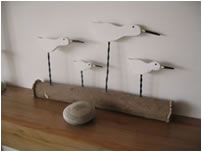 'We have been to Orkney many times over the last 10 years but this is the first time we have stayed in Stromness. House is lovely and comfortable with fantastic views from the window.
We enjoyed fantastic bacon, sausage, steak, eggs etc from Fletts the butchers in Stromness. Thank you for a lovely stay.'
Mhairi and David, Edinburgh
'What a wonderful place to stay! Ideal for boat watching. We have watched the ferries arrive and depart.
There's everything you could possibly need in the delightful cottage to make your stay a memorable one. Mums last visit to Orkney was 66 years ago when she was based at Lyness during the war, working in a naval catering establishment! So her visit has brought back many memories.
Have tried to find some ancestors along the way. First port of call Wylies tearooms in Harray. A tour of a cemetery in Kirkwall gave us a few clues too and food for thought!
Received a very warm welcome from Suzan. First class accommodation will definitely return!'
Fiona, John & Molly Burnett and Granny Wylie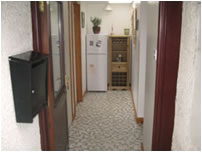 'Thank you so much we've had a lovely time. We are racing now to take the ferry so I won't be poetic. We will leave that to the wonderful assortment of books you provided for us to read.
We hope to return within a few years. Thank you for making our stay such a memorable escape from Toronto with all its urban (Glory) & problems. Orkney rules!'
Laura McLaughlan and Ray Rogers
'It was the work of George Mackay Brown that brought me to this Island but the serenity and beauty I have discovered will bring me back. My parents and I have explored every nook and cranny this week and have thoroughly enjoyed ourselves.
The cottage was comfortable and had everything we needed, and the views are brilliant. Local hotels provided very good meals and drinks! Till the next time..'
Lorraine Kennedy, Montrose